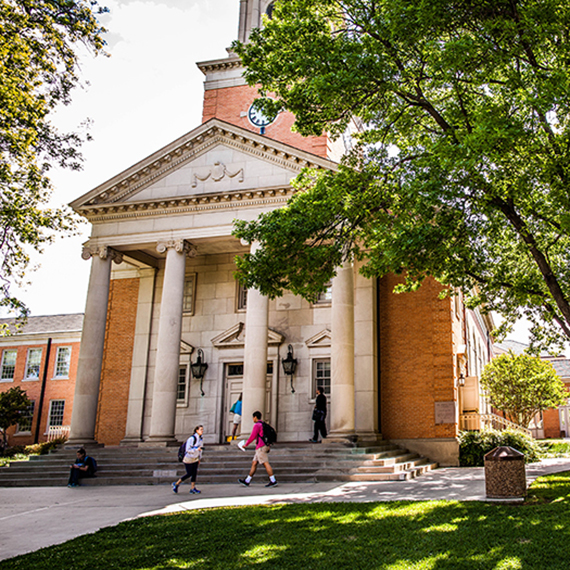 In honor of the anniversary of Nostra Aetate,
the Second Vatican Council's Declaration on the Relation of the Church with Non-Christian Religions
Thursday, November 5, 2015
6:30 p.m. Reception
7:15 p.m. Lecture
SPEAKERS: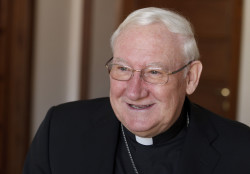 Bishop Brian Farrell is the Secretary of the Pontifical Council for Promoting Christian Unity.
Bishop Farrell previously served as Director of the Novitiate of the Legionaries of Christ in Connecticut, U.S. He was awarded a Doctorate in Theology from the Pontifical Gregorian University in 1981 and he began work in the Secretariat of State in the Vatican in October of the same year.
In 2002, he was appointed Titular Bishop of the titular see of Abitinae and Secretary of the Pontifical Council for Promoting Christian Unity. He was ordained a bishop in 2003 by Pope John Paul II.Bishop Brian Farrell, secretary of the Pontifical Council for Promoting Christian Unity, is pictured at the Vatican Sept. 20.
Bishop Farrell commented on Pope Benedict XVI's decision to invite Anglican Archbishop Rowan Williams of Canterbury and Ecumenical Patriarch Bartholomew of Constantinople to the Synod of Bishops on new evangelization in October. (CNS photo/Paul Haring) (Sept. 20, 2012) See ECUMENICAL-EVANGELIZE Sept. 20, 2012.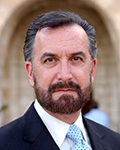 Rabbi David Rosen is International Director of Interreligious Affairs of the American Jewish Committee and its Heilbrunn Institute for International Interreligious Understanding.
Former Chief Rabbi of Ireland and a past Chairman of the International Jewish Committee on Interreligious Consultations (a broad-based coalition of Jewish organizations representing world Jewry to other religions), he serves on the leadership of various international interreligious bodies.
Rabbi Rosen received a papal Knighthood in 2005 for his contribution to Jewish-Catholic reconciliation and in 2010 he was made a Commander of the British Empire by H.M. Queen Elizabeth II for his work promoting interfaith understanding and cooperation.
MODERATOR:
Dr. Sharon E. Watkins, General Minister and President of the Christian Church (Disciples of Christ)
PRESENTED BY:
Gates of Chai Lectureship in Contemporary Judaism