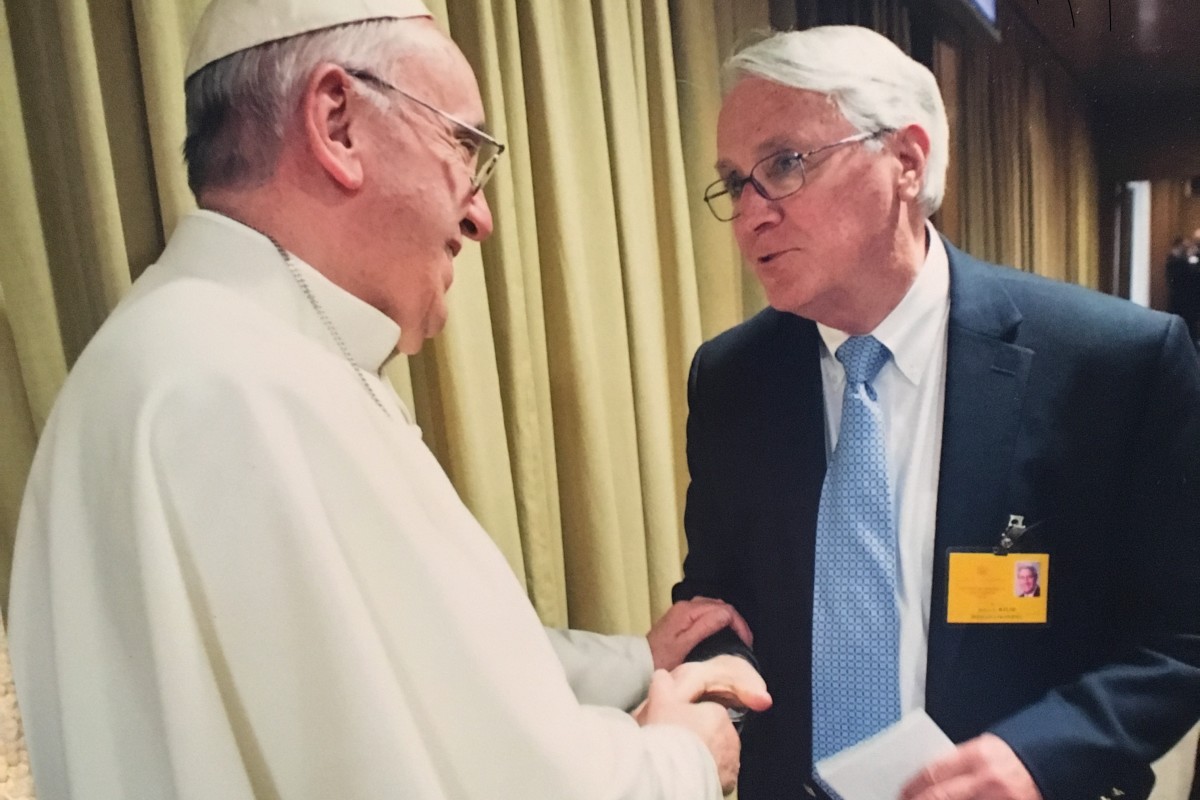 October 30 — Earlier this month, Dr. Robert Welsh, Ecumenical Officer of the Christian Church (Disciples of Christ), represented the Christian Church (Disciples of Christ) in the Synod of Bishops of the Roman Catholic Church focused on the theme, "The Vocation and Mission of the Family in the Church and the Contemporary World."  It was an amazing and historic gathering that brought together some 270 Catholic bishops from around the world, and also included fourteen "fraternal delegates" representing the whole of the ecumenical movement.
In a brief intervention during the Synod, Welsh lifted up the Disciples witness to an inclusive, welcoming and "open Table" of Communion as a sign of healing — not only for individual families, but also for the one family of God's love. He also participated in one of the small working groups which met throughout the Synod for more in-depth discussion and dialogue.
The issues addressed both in the plenary sessions and small groups ranged from how to respond to the challenges of divorce and remarriage, of "mixed marriages" and interfaith marriages, of cohabitation and homosexuality, of the impact of migration upon family life, and exploring the church's role in all of these real-life situations.
Pope Francis, who convened the Synod, was present throughout all plenary sessions, listening attentively to each intervention. Based upon the work of the Synod, the Pope said that he would continue to address the issues before the church coming from all parts of the world related to marriage and family life — not in changing the church's doctrine, but in seeking a more pastoral response in light of the changing context of our world today. The Pope closed the synod with a strong statement that,
"The Church's first duty is not to hand down condemnations or anathemas, but to proclaim God's mercy."
(For a video interview of Welsh's statement during the Synod, see below:)