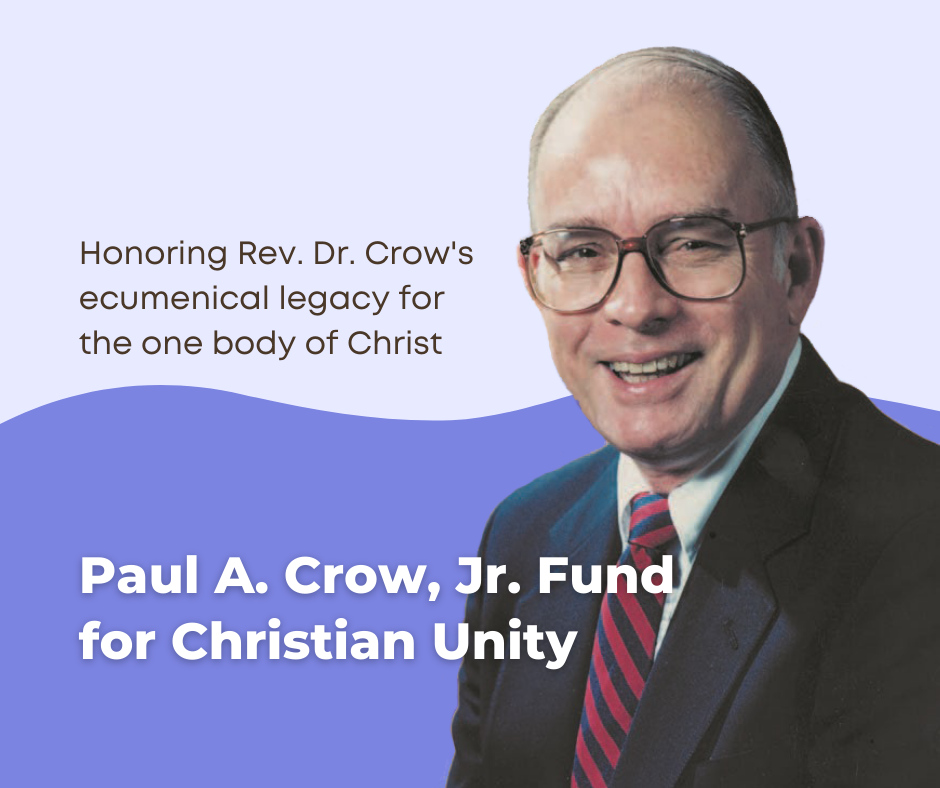 (Indianapolis, CUIM) – The Christian Unity and Interfaith Ministry (CUIM)'s Board of Directors has established the Paul A. Crow, Jr. Fund for Christian Unity in memory of Dr. Crow, who passed away on Saturday, January 23, 2021. (News release
) It cannot be overstated that he was the champion for the ecumenical movement and a charismatic leader of the Christian Church (Disciples of Christ) in the United States and Canada. He was a friend and a mentor to so many ecumenists around the world. So, it is a great honor for us to create this fund and encourage our partners to contribute to it in loving memory of him.
Now, donors can easily and securely give online at https://www.disciplescuim.org/online-giving. 
  The board is certain that, with this fund, Dr. Crow's legacy will impact the future service of the CUIM, which he loved and served with passion and zeal for 25 years!
While the board of directors looks forward to creating a lasting memory of the former president of the CUIM, they recognize that it must still be difficult for his family members, especially Ms. Mary Crow, as they journey through this time of sorrow. The entire board asks Dr. Crow's friends to keep Ms. Crow and her family in their prayers and thoughts in the days to come.