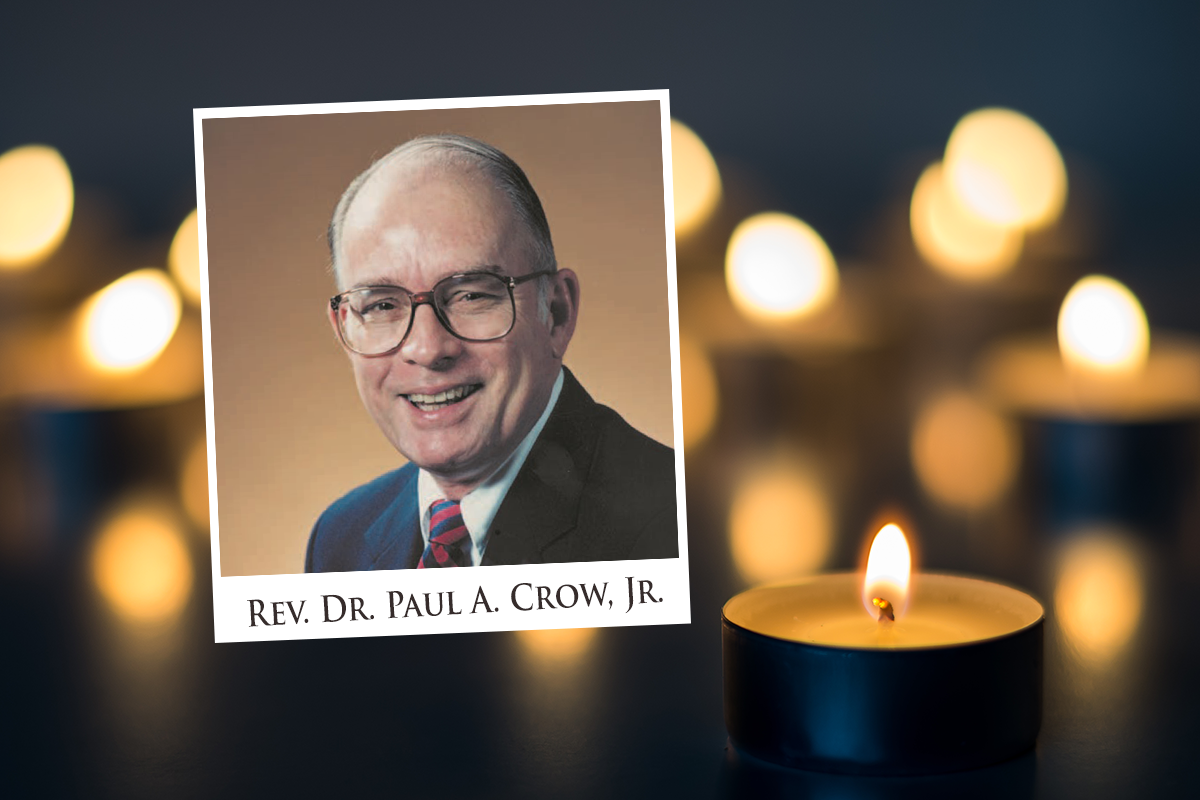 It is with great sadness that the Christian Unity and Interfaith Ministry announces the death of the Rev. Dr. Paul A. Crow, Jr., who had been a champion for the ecumenical movement.
Ms. Mary Crow and her family ask that we share the following statement:
We are celebrating the life of the Rev. Dr. Paul A. Crow, Jr. in his death and resurrection on Saturday, January 23, 2021, at 11:30 pm. He served as President of the Council on Christian Unity for 25 years, which thus enabled him to give expression to his passion in seeking Christian unity – which was the "polar star " of his ministry – and his love for Christ's Church.  We remember him lovingly in the words of scripture, 'Well done, good and faithful servant." (Mt. 25:21)
Dr. Crow was a long-time friend, colleague, and mentor to many Disciples and ecumenical friends as he offered significant leadership for over 40 years in promoting the unity of all Christians and the oneness of Christ's church in its local, regional, national, and international expressions.  Dr. Crow helped to define and shape the ecumenical movement in many ways – especially in nurturing seminary students and younger pastors in understanding their call to a ministry that includes the vision of unity and reconciliation as the "matrix for mission" in our world today.
We are in gratitude to God for the life and ministry of God's servant, Paul A. Crow, Jr.
In lieu of flowers, Mary and her family have asked that any financial gifts might go to:
Council on Christian Unity dba Christian Unity and Interfaith Ministry (Online Giving)
Northwood Christian Church (4550 Central Ave., Indianapolis, IN  46205); or
the National Processing Center, Alzheimer's Association (P.O. Box 96011, Washington, D.C.  20090-6011)
If you want to learn more about his dedication to the ecumenical movement, please visit here: Paul A. Crow., Jr.