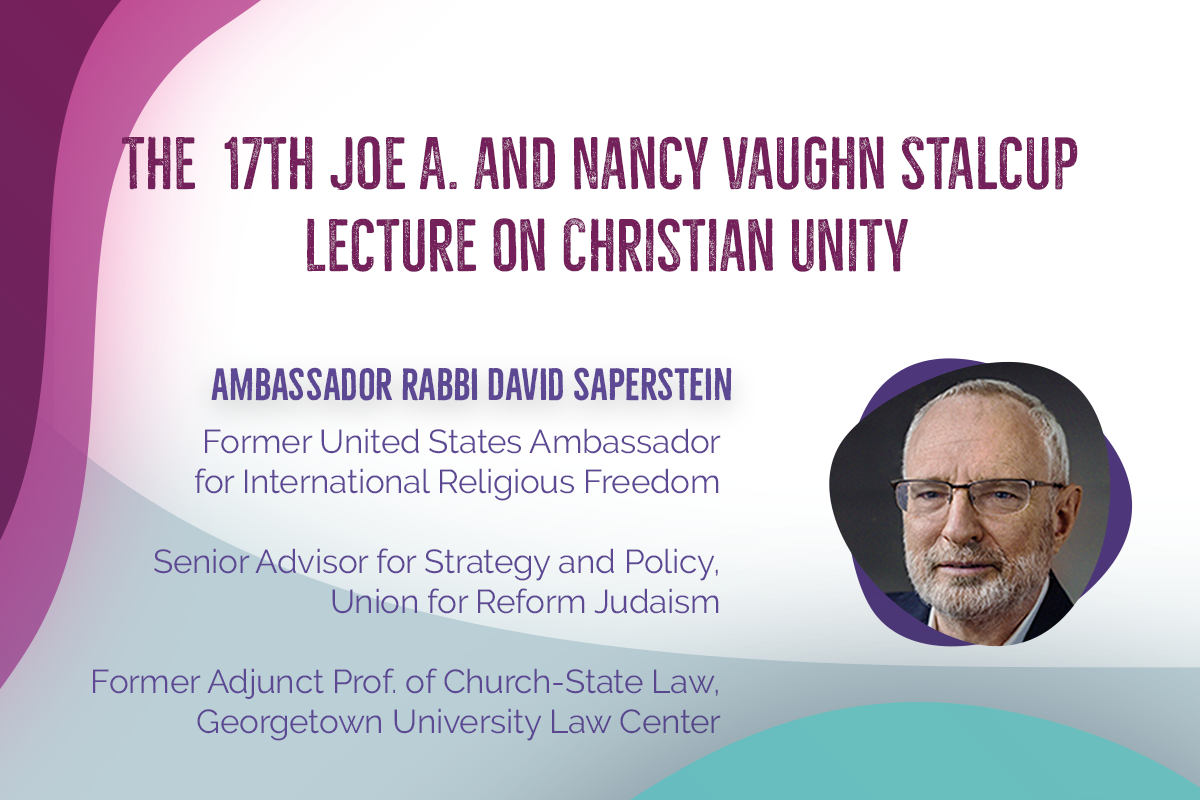 We are delighted to announce the 17th Joe A. and Nancy Vaughn Stalcup Lecture on Christian Unity, co-sponsored by the Christian Unity and Interfaith Ministry of the Christian Church (Disciples of Christ) and the Stalcup School of Theology for the Laity, Brite Divinity School.
Topic: "Crisis and Opportunity in Christian-Jewish Relations: What the Intersection of Christian Nationalism, Rising Hate Crimes, and the Supreme Court's Shifting Church-State Doctrine Portend for America"
Guest Speaker: Ambassador Rabbi David Saperstein
Former United States Ambassador for International Religious Freedom
Senior Advisor for Strategy and Policy, Union for Reform Judaism
Former Adjunct Prof. of Church-State Law, Georgetown University Law Center
Date: Wednesday, September 13, 2023
Venue: Bass Conference Center, Brite Divinity School, Texas Christian University
2925 Princeton Street, Fort Worth, Texas 76109
Event Schedule:
Welcome Reception: 5:30 – 6:00 pm
Lecture: 6:00 – 7:30 pm
Rabbi David Saperstein, an esteemed Ambassador and Senior Advisor, will delve into the critical issues surrounding Christian-Jewish relations in America today. The lecture will address the complex interplay between Christian nationalism, rising hate crimes, and the Supreme Court's evolving Church-State Doctrine, exploring the implications and opportunities that lie ahead.
We cordially invite you to join us for this thought-provoking lecture that promises to shed light on the current state of religious affairs in our nation and foster a meaningful dialogue on unity.
Please mark your calendars and make sure not to miss this insightful event on September 13, 2023, at the Bass Conference Center in Fort Worth, Texas.
Looking forward to your presence at the 17th Stalcup Lecture!